Ink is looking for experienced professionals who are eager to grow or enhance their skills in real estate. Come build a career surrounded by positive professionals to push you forward.
Ink Realty (Ink) is a full-service, flat free real estate brokerage with full broker support, training, company culture, profit sharing, and an environment to thrive. We established an "I Am Ink"  approach to show our agents that every person matters and we aim to deliver a winning culture where performance promotes the desired outcome. The agent`s  individual success become the success of the people around them. We are truly supporting our family and want what is best for the agent`s  professional growth. With Ink, the culture is family first!
To create an environment where passionate real estate professional lead a collaborative effort to empower the community through real estate and build relationships centered around the client experience.
Ink Agents Receive The Following

ERRORS AND OMISSION INSURANCE



PERSONAL WEBSITE
AND EMAIL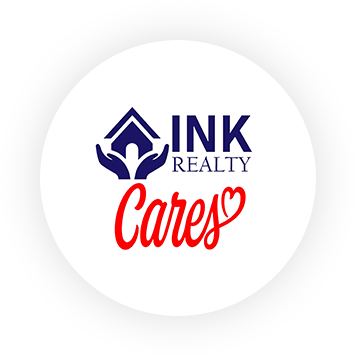 Real estate is an industry we are blessed to be apart of and Ink Realty is poised to make promise on its mission to invest in the community. Part of who we are is defined by the time we are willing to share with others. Join us as we focus on Building strong communities through real estate. #INKCARES